Time for another special edition of Wednesday Wonderings by yours truly, Friendly Bookworm! Unlike my other posts which consist of talking about specific books, here, I like to discuss and focus on different elements of literature and reading in general. So let's get started!
I know it's past the new year now, but hope that you will forgive my tardiness for this post. For this, I thought I would run an edition of Wednesday Wonderings and take some time to reflect back on how my reading went in this past year, and maybe even hand out some awards. But first and foremost let us rewind to January last year and start from the beginning….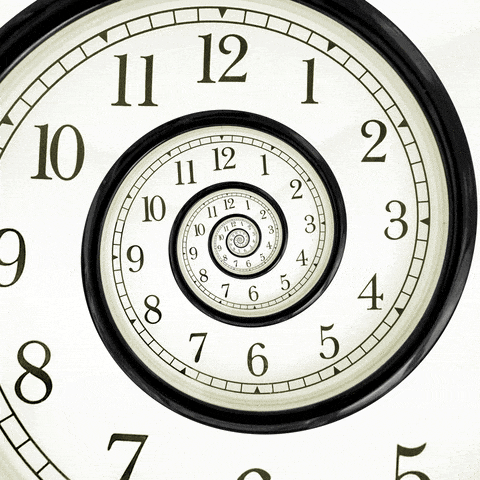 I remember sitting and chatting with my younger brother about his course reading and he mentioned having to read East of Eden for one of his classes. I'm embarrassed to admit I have never heard of that book or that author, having completed an English literature degree (DOH!). After a brief conversation about the book and his studies, I opted to try reading the first chapter to test the waters. Of course, as you know now, I was immediately hooked and couldn't put it down. This of course gave me the idea of trying to come up with a joint book list along with my brother – a nice idea that didn't really pan out in the end!
It was a nice idea and I enjoyed compiling the book list together – we sat together and researched some books we were meaning to read, making sure to account of different time periods, genres and country of origins. That is how the 2018 Reading List come to be.
Of course, reality and life took it's course so along the way some new books were added and I'm afraid there were two books that I didn't get around to reading in the end, but let's first focus on the positive.
Without further ado, I present to you, the first annual Friendly Bookworm Reading awards for the year twenty-eighteen! Let's start with some positive surprises first…
The Dark Horse
I really did feel like I pushed myself this year in terms of my reading list, choosing books that felt like a nice read, instead of heavily researching or just going with old favourites. I read different genres from historical fiction, non-fiction historical books, biographical, dystopian, contemporary, adult fiction, black comedy, animal fiction, etc But the one book that really surprised me this year, and the winner of the Dark Horse 2018 award is definitely got to be Elon Musk by Ashlee Vance. I knew absolutely nothing about Elon Musk, but was absolutely sold on his life and what his plans are for this future of Earth after reading this. I think the reason is, that Vance wasn't afraid to show different sides of Elon's personality – the good, the bad and the ugly – making it feel authentic and inspiring.
.
Wish I Liked It More
Obviously, no one wants a book to be a failure, especially when so many people seem to appreciate and enjoy it. For this one, there is a tie for me, as there are two books I've read this year that I really, truly wished I had enjoyed more than I did. These books I was really looking forward to, heard quite a bit about, and are kinda of a big deal. The two books that tie and take this title for Wish I Liked It More are Catch-22 and The Hitchhiker's Guide to the Galaxy. I really struggled with the narration and writing style of these two authors. Catch-22 especially was a shock as I normally love character development, but I just couldn't get past the author's writing style to enjoy it. For The Hitchhiker's Guide to the Galaxy, you have no idea how much I wanted to like this as it's a world phenomenon really, but it was just not meant to be for us. On well, onwards and upwards!
The Letdown
It's never easy being critical, especially of authors that you really like, but we are only human and some of our works can be better than others (trust me, I am first one to admit that some of my reviews are less than note worthy!). This year's Letdown award is going to have to go to Bill Bryson's The Road to Little Dribbling. I absolutely love Bill Bryson's writing style, and have read several of his other novels which thoroughly impressed me. Unfortunately, this one was an utter disaster. I was very shocked and surprised just how negative and critical he was – really didn't inspire me to do much else than put it down!
Favourite New Series
I actually ended up reading a few books that were part of a series (Mortal Engines, The Tale of Shikanoko, The Name of the Wind, Anne of Green Gables, One Damned Thing After Another and Hitchhiker's Guide to the Galaxy and arguably The Silver Brumby). The winner for me though has had to be The Kingkiller Chronicles by Patrick Rothfuss. I don't normally get into fantasy (trust me I tried the Wheel of Time series and have been put off) but this series is just amazing and like nothing else. It gave me Harry Potter vibes , that's how amazing it is, so therefore this book gets the Favourite New Series award!
Favourite Book of 2018
So who takes the cake for 2018? This was really difficult as I did hand out a few 5 stars this year to books that really inspired and intrigued me, so how do I just pick one? After tossing and turning in bed a few nights, considering my options and re-reading my reviews I have come to the conclusions that my Favourite Book of 2018 award goes to: East of Eden by John Steinbeck! This book had some of my favourite elements of a novel figured out down to a T; historical fiction, varied and interesting characters and fantastic narration style. What more could you hope for?
I think overall I did well this year, re-reading some old favourites, venturing out into different genres, and along the way I found some real gems, but also realised that not all famous books are for me. I'm nonetheless quite pleased with myself and my accomplishments. Let's just forget the two books I never got around to reading….
Anyway, this concludes my Twenty-Eighteen Book Awards. If you want to check out all my reviews for this year, click here on my Reading List 2018. If that's not enough reviews for your to peruse through, I recommend you check out my entire Book Review archive by clicking here.
If you've done all that, or can't be bothered at this time, all there is to do now is to keep your eyes peeled on the big 2019 Book List reveal, coming real soon!
Q: How would you evaluate your reading year for 2018?